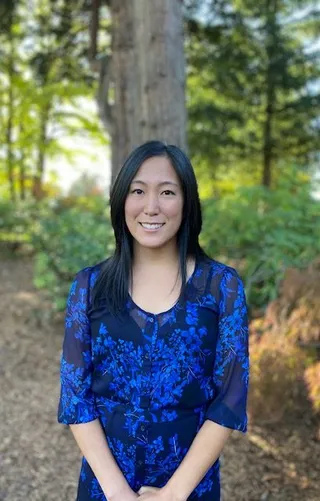 Dr. Bugakov is taking new patients.
Medical School: Wake Forest University (Winston-Salem, NC)
Pediatric residency: Levine Children's Hospital (Charlotte, NC)
"I am humbled to be allowed to be a part of your family's care. Watching your child grow up is a privilege I cherish. I joined Dr. Clarke's practice in 2016 and he passed the practice to me in 2018 when he retired. I grew up in Georgia and completed my medical training in North Carolina. I moved to the Portland area in 2014 and have been enjoying everything from hiking the Gorge to snowboarding on Mt. Hood. I look forward to meeting you and your family."
- Kristine Bugakov, MD
Dr. Bugakov's Medical Assistant
Pam began her career in pediatrics in 1983 when she became a Certified Medical Assistant. She had been working for Dr. Clarke for 20 years when Dr. Bugakov joined the practice. Pam has always loved babies and children and enjoys her work with children and families here in Oregon City. Pam has three grown boys and during her free time she likes paper crafting, weekend trips to Bend and the Oregon coast, and relaxing at home with a good book.